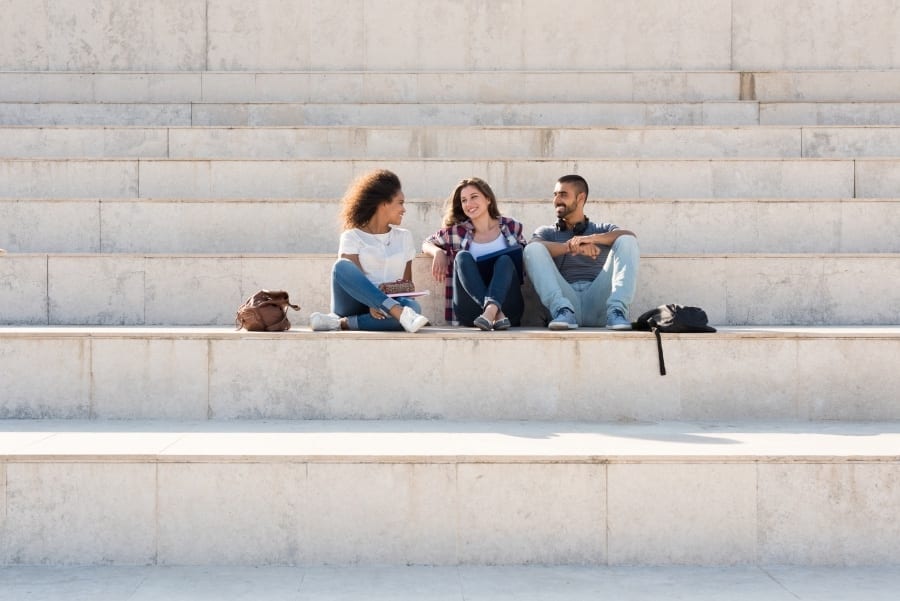 Everyone makes mistakes—especially in college. In this blog, the CLEP study guide experts at SpeedyPrep will discuss the biggest college mistakes that just about every college student makes. Be aware of these mistakes, and minimize the damage so you can have a better college experience!
You develop unhealthy habits.
The "Freshman 15" is a common term in the college world for a reason. After an entire childhood of home-cooked dinners, structure, and limited grocery shopping, you're thrown into the college world and expected to—without any outside motivation—keep up the healthy habits you had from high school. Easier said than done.

For many traditional college students, college is the first time they leave the structure and discipline of their parents. They can study, exercise, and eat a healthy, balanced diet—or not. With so many food options around college campuses, new social experiences to have, and plenty of schoolwork to do, and nobody telling you how to live your life, it can be difficult to maintain a healthy lifestyle—and after awhile, all of those unhealthy decisions can lead to some deep-rooted, unhealthy habits. Eating unhealthy food, not exercising, not sleeping, and consuming alcohol will obviously cause weight gain, increase your stress levels, spur skin breakouts, and sap your energy—but the effects go well beyond your personal health.
Living an unhealthy lifestyle is almost guaranteed to affect your academic performance—you'll be less focused and alert during class time, absorb less knowledge, have a harder time studying, and will ultimately learn and understand less of your course material. Not exactly a recipe for college success.
We all know how hard it can be to stay healthy in college—eating out with friends can be a lot of fun, and eating exclusively Ramen noodles for two weeks is sometimes a necessity. When midterms are coming up, it can be hard to find the time to get enough sleep or make it to the gym for a workout. That's just part of college. However, it's important to make time for healthy habits and minimize damaging behaviors—especially when the academic stakes are high.
Even if you can't devote big chunks of time to staying healthy, a little bit of effort goes a long way. Prepping some quick, healthy lunches for the week is a great way to keep up a healthy diet, and even doing a few push ups in your dorm or walking along the scenic route to the campus library can improve how you feel and add a little exercise to your life. If you devote the time to health—even if it's just a little time—you'll have a much more enjoyable and productive college experience.

You skip class.
Some professors might be a little too laid back. "I don't take attendance," they say, which is incredibly convenient for them as well as your academic and social schedule. If this class is in a lecture hall with hundreds of other people, all the better—why would you show up to lectures when you can just read the textbook and show up for the tests?
While this might seem like a good idea, it does more harm than good. Teachers will give you important information that provides context for what's in the textbook, and can help you better understand course content when you have questions. They're your best bet for learning important course content and doing your very best on the test.
If you skip class and skim the textbook, you might just get a passing grade if you're lucky—but you certainly won't learn much, and there's a very real chance that you'll fail a test or two and risk failing the class altogether. Why not just go to class, absorb as much information as you can, and have the peace of mind that you're going to pass the class?
For those who skip classes with attendance grades, you know how much you're damaging your college career and GPA. Plus, you're essentially throwing your money away if you fail the class. If you don't show up, you're not going to pass—so get your butt to class.
That's it for Part 1 of our series on the biggest college mistakes that everyone makes. Stay tuned for Part 2, and check out our other blog posts in the meantime!