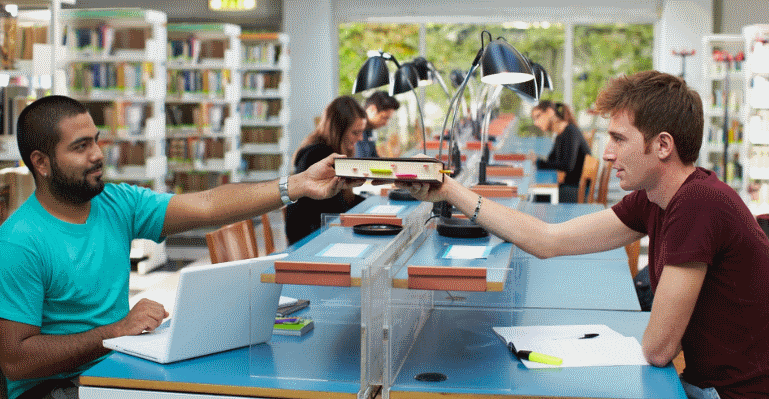 Many CLEP students I've talked to have had trouble finding good CLEP study guide material that actually prepares them to pass, so I thought I would share some of the best study resources with you today.
This list is the result of trial and error by hundreds of actual students, so use it to kickstart your own CLEP test prep experience.
#5 Textbooks
Since textbooks are so intrinsic to the traditional study method of lectures and reading, many students default to this method for their CLEP test prep.
While textbooks studying can work, most students find it slower than necessary, and many textbooks don't completely match the material covered by the actual CLEP test.
Best resources: BookRenter
#4 MOOCs
Massively Open Online Courses (MOOCs for short) have become increasingly popular over the last couple years, and they can actually be quite effective for CLEP test prep.
The one drawback of this study method is the amount of time that must be invested, but you can still save significant money compared to actually attending a class.
Best resources: Udacity, Coursera
#3 Study Guides
CLEP Study guides created specifically for CLEP test preparation have been useful in helping students successfully pass their CLEP tests.
While this study method does mean more reading and note-taking, we actually recommend the REA study guide series for tests that we don't cover in our own system.  They key to learning well through study guides is taking detailed and interesting notes.
 Best resources: REA, Comex
#2 Practice Tests
If you think you might already know a subject well enough to pass or if you've finished studying in some other way, practice tests are a crucial tool to make sure you really are ready to pass a CLEP test.
Some study resources have this built-in (REA has evaluations and SpeedyPrep has a progress bar), but if not, I highly recommend the Official CLEP Study Guide. It's written by the test's creator, so you know it gives accurate results.
Best resource: Official CLEP Study Guide
#1 SpeedyPrep's Online Courses
You can use SpeedyPrep's online CLEP test prep system by itself or with other study resources, and we have seen amazing results with our students.
The entire CLEP prep course can be accessed online even from a mobile device, and our content is carefully honed and updated to prepare students to pass as quickly as possible.
Our specially designed fill-in-the-blank questions teach the subject more quickly than a basic multiple-choice question, and our progress bar technology constantly assesses your level of mastery.
Best resource (yes, I'm biased): SpeedyPrep